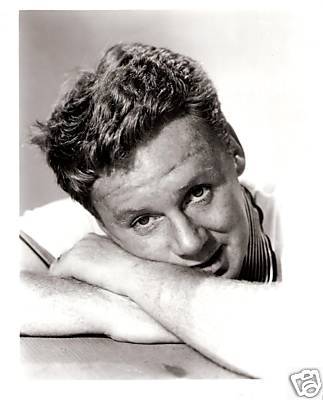 I know it from the very personal relationships the man enjoyed with good friends of mine who regularly hosted this sweet man in their homes. Van Johnson was quite queer, even if he didn't seem to want it broadcast everywhere.
It's too bad the obituaries in the NYTimes and other MSM outlets I've just looked at on line still seem to think that queer is, well, . . . too disgusting to talk about in public, thus perpetuating the climate of fear and loathing in which Johnson grew up and which continues to waste and destroy lives even today.
ADDENDUM: By way of media corroboration, I just found this copy of a 2004 obituary of Evie Wynn Johnson, the woman the star married in 1947, It appeared in the The Independent.
[image from ioffer]