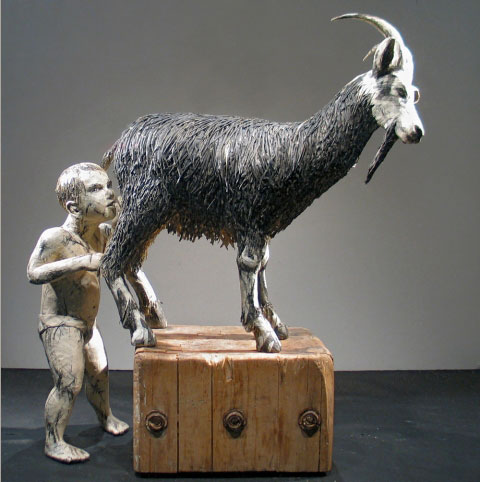 Rune Olsen Hysterics 2009 graphite, masking tape, blue mannequin eyes, newspaper, wire, steel and UV-resistant acrylic medium 57" x 48" x 53"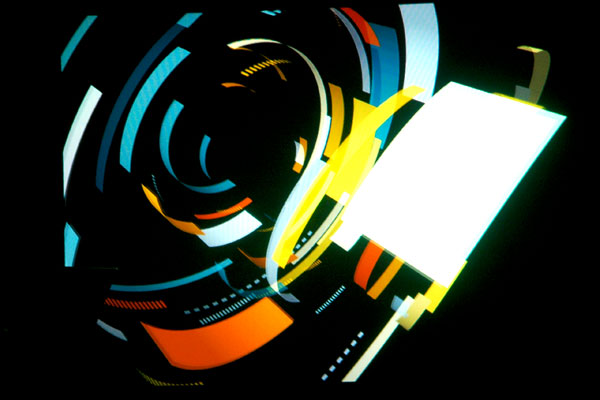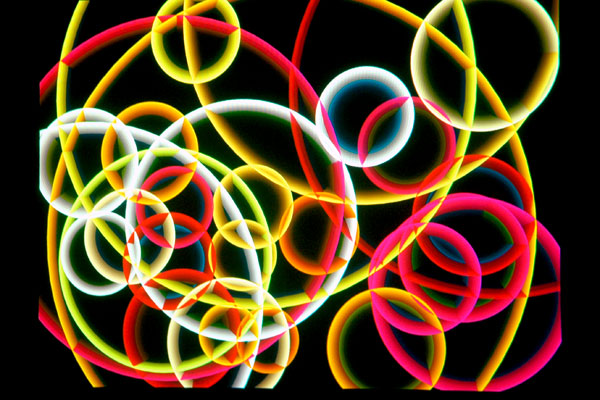 two projection stills from "Sonic Vision" by Alexander Rishaug and Marius Watz.
During the run of the much larger art fairs last week M*A*S*H New York hosted a mini-fair of Norwegian artists inside Chashama's West 42nd Street quarters. The multi-media show, "Darkness Descends: Norwegian Art Now", was curated by Christina Vassallo and produced by Michael Sellinger's Cottleston Advisors.
The organizers had planned to place Rune Olsen's sculpture, "Hysterics", in the front window of the space, but soon after it was installed the building real estate manager, acting perhaps to protect the tender sensitivities of the corporate owners, decided it was objectionable and demanded that it be removed or covered up, threatening to cancel Chashama's lease if nothing were done. Thick draperies were hung behind the window glass throughout the run of the show. The Norwegian newpsaper, Dagbladet, was amused by the landlords' hysterics. Despite the fact that the work could only be seen from inside the space, and from an angle which distinctly obscured it, a collector had bought it by the time I had arrived at the opening reception.
During that reception Alexander Rishaug and Marius Watz collaborated on an Audio and Visual performance which produced brilliantly-colored abstract computer-created images affected by (improvised?) electronic ambient sounds, the shapes projected on a large screen. There were four "movements", so maybe I can call it a symphony, a symphony of sound and light. The work is actually intended to be performed with four projections, and it was scheduled to be performed that way on the next day at Monkey Town, in Williamsburg.
[image of "Hysterics" from the artist]