Having run out of time the night of the preview, Barry and I returned to the Armory Contemporary show on Friday. These are some more highlights from Pier 94, where the gray carpets were rolled up Sunday night. Images from some of the other fairs will appear in later posts.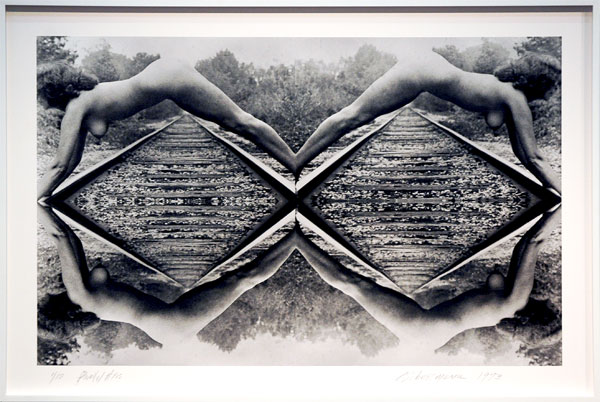 Carolee Schneeman's 1973 "Parallel Axis" at Carolina Nitsch Contemporary (New York)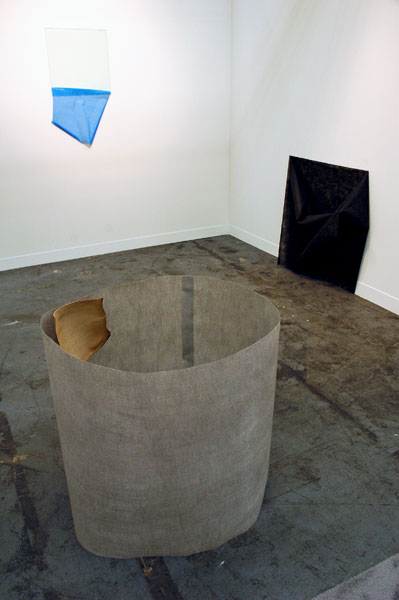 Galerie Frank Elbaz (Paris) showed the work of only one artist, Gyan Panchal, elegant sculpture which uses found, manufactured materials to evoke, or gently kiss, a more natural world.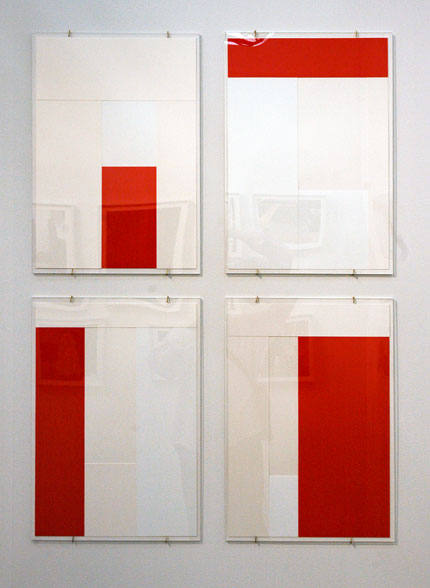 Galerie Sabine Knust (Munich) showed Imi Knoebel's 1990-1992 silk screen prints, "Rot-Weiss I".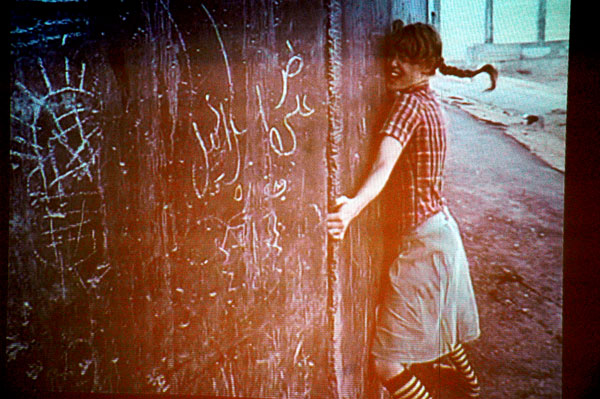 "du kan tro det virker, Pippi!"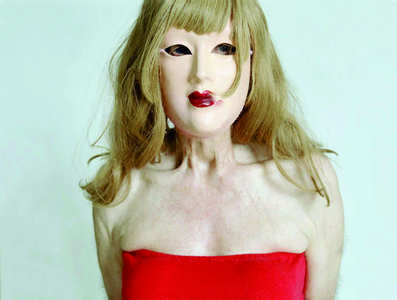 Sommer Contemporary (Tel Aviv) fitted out its booth entirely with work by Rona Yefman. The artist collaborated with Tanja Schlander, in Abu Dis, at the Dividing Wall, to create the 2008 video, "Pippi Longstocking, the Strongest Girl in the World".
The second image is from a series, "Martha", which Yefman did while working with an Israeli octogenarian, holocaust survivor, father, and secret cross-dresser.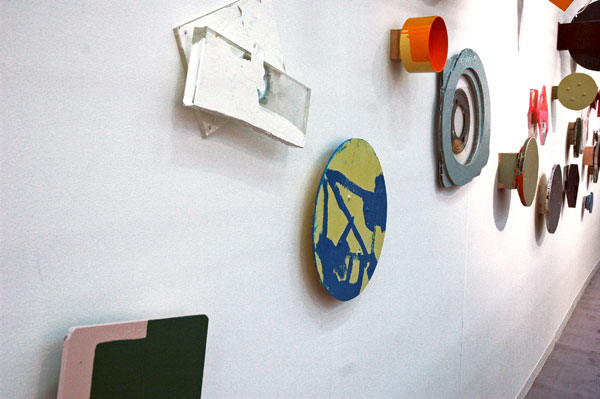 Peter Blum (New York) was invited to install a number of John Beech's turning discs along one long wall of the show. I'm not sure whether I should have been disappointed to not see anyone trying them out.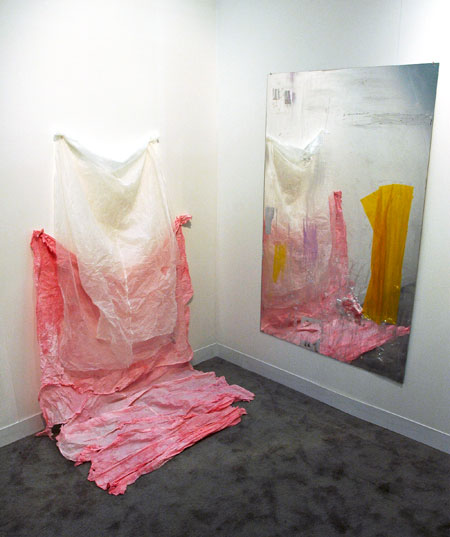 Galleri Charlotte Lund (Stockholm) showed several mixed-media, transcendent "paintings" by Astrid Svangren.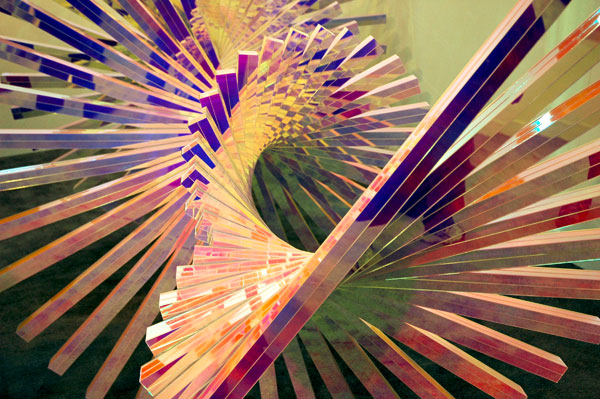 It was obvious that Alyson Shotz's dichroic acrylic on aluminum "Wavelength 2" at Derek Eller (New York) was catnip for every camera on the pier, including my own. That would have been no surprise to anyone familiar with her work.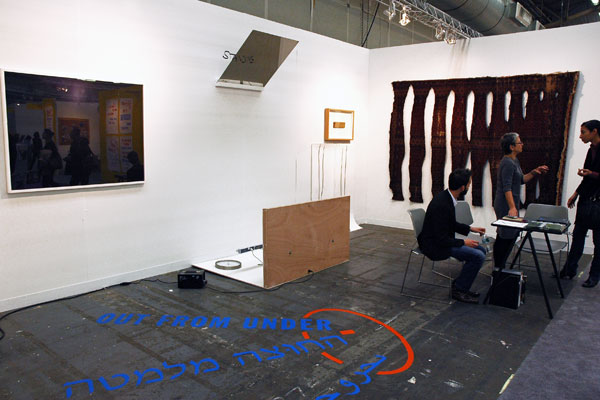 Tel Aviv's Dvir Gallery had one of the smartest-looking and most elegant booths at the fair. They were showing work by Pierre Bismuth, Jonathan Monk, Adi Nes, Yigal Nizri, Miri Segal, Nedko Solakov and Lawrence Weiner.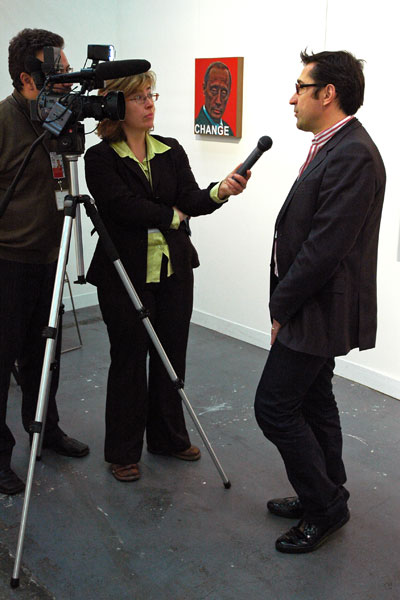 Moscow's Regina Gallery was pretty busy when we went by. Most people were talking or writing about a neon work declaiming "Down With Capitalism", but I found this Shepard Fairey-like painting of Putin bearing the "CHANGE" text more intriguing. I'm sorry I didn't get the name of the artist, but after checking out the gallery's web site today I'm sorry I didn't really investigate the booth.
[image of Rona Yefman's "Martha" from the The Armory Show]