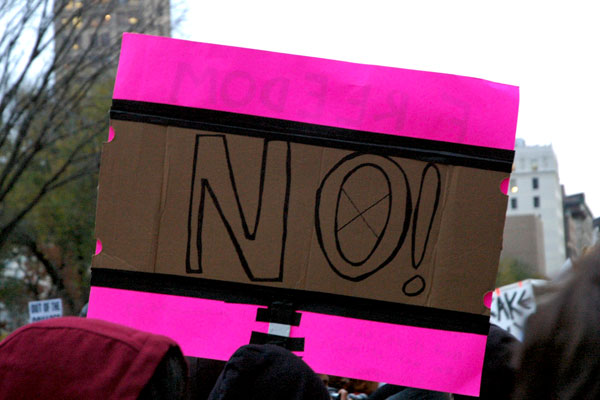 I love Occupy.
Along with thousands of others I was in Union Square on Thursday afternoon. There I was struck by the minimalism of the sentiment expressed by the sign shown at the top (and also the color, of course), and I snapped a picture of it before it was clear to me that it was only a part of the message. When the marcher passed I got the other side; it wasn't until I was home that I read the smaller lettering at the bottom.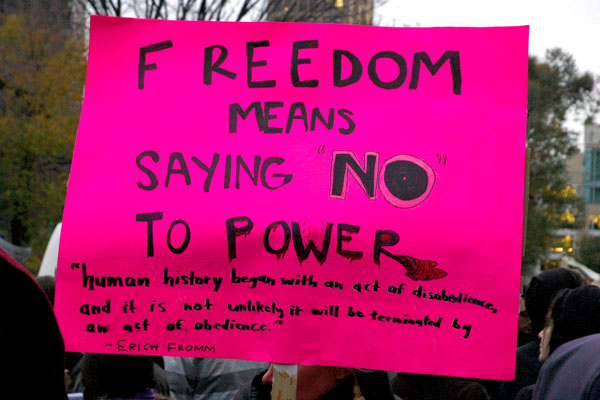 But a really smart demonstration, one with even the faintest smell of revolution, is just not complete without a sign in French.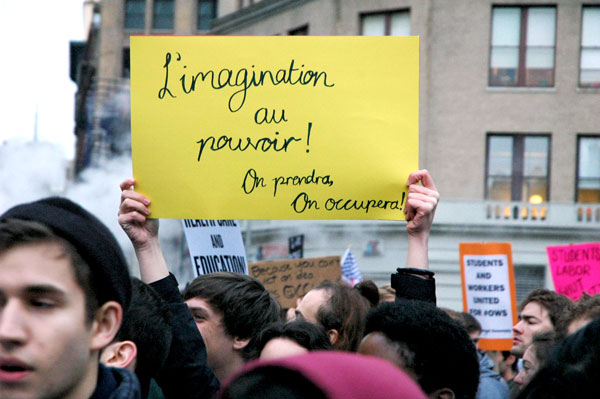 The text is from a longer slogan, "On ne revendiquera rien, on ne demandera rien. On prendra, on occupera" (We will beg for nothing. We will ask for nothing. We will take, we will occupy). It made its first appearance during the May 1968 student protests in France.
I think it's safe to assume that the fact that I was in the midst of a huge crowd of ebullient NYU students had something to do with the erudition displayed on both placards - and maybe with the colors as well.