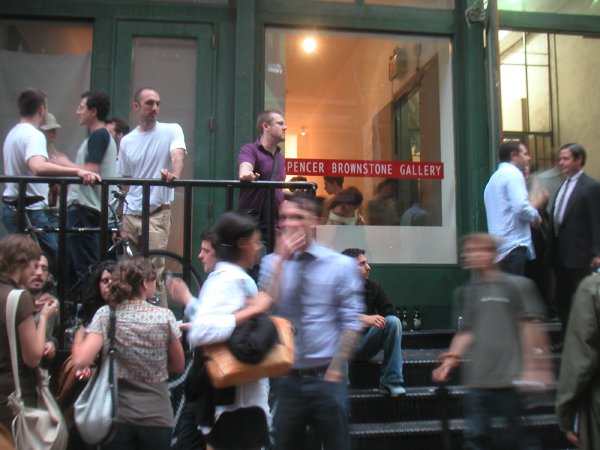 the view from the paving stones in the middle of Wooster Street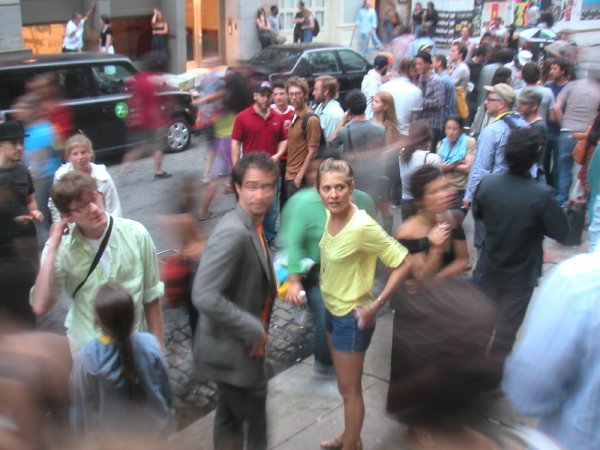 and the prospect from Spencer Brownstone's loading dock moments before
It's just a summer show, but it includes a huge list of artists, and it was only one of three neighboring galleries in the only part of Soho which still has any creds with openings last night. The street outside Spencer Brownstone was effectively closed because of the crush of art fans and related sorts.
Last night we started out at the gallery's group show and then squeezed further down Wooster Street to Guild & Greyshkul's "The General's Jamboree/Second Annual Watercolor Exhibition," which was just as well attended (that is to say, totally jammed). Both shows are basically surveys of what's going on in New York today that hasn't yet been seen in a major gallery (or any gallery) anywhere. Worth a detour! Actually, worth a trip, even without the attractive opening-night crowds.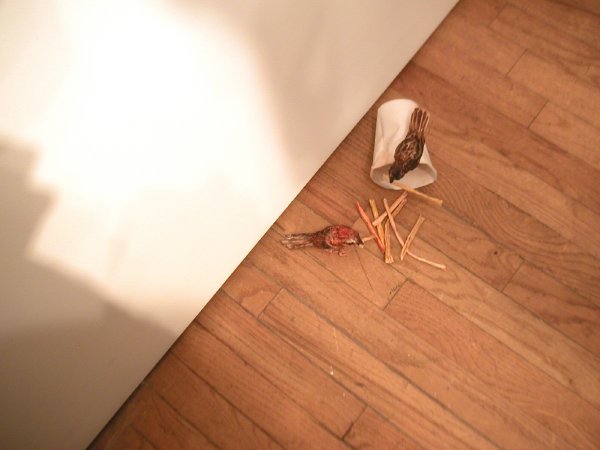 Valerie Hegarty Still Life (with Birds) 2005 paper, watercolor, glue, wire [detail of a piece, which included work on the wall above, installed at Guild & Greyshkul]
I can't speak to the attractions of Swoon's installation at Deitch on Grand Street, which also opened last night, since Barry and I decided to pass on the opportunity of slipping through the eye of a needle to get into the steamy inner sanctum where her big stuff is installed. Had to be content for the evening with this view of the floor in the outer gallery: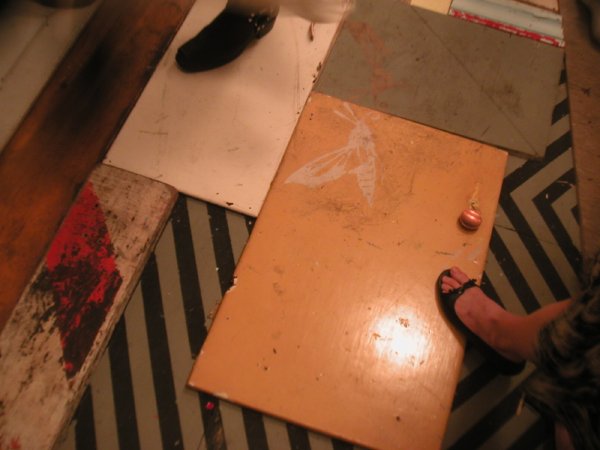 the very beautiful, and somewhat challenging floor installed by Swoon in Deitch's small south gallery
For more, see Bloggy.