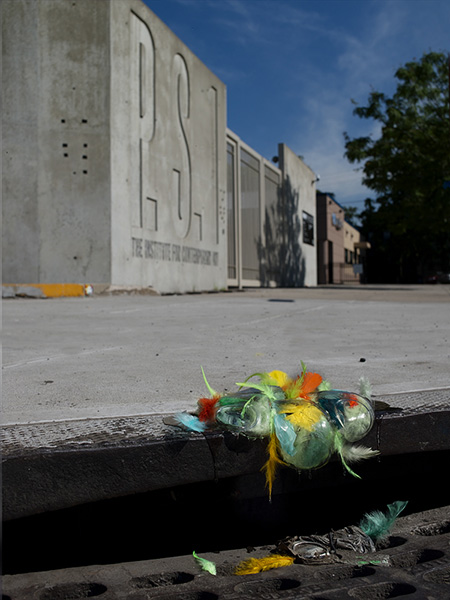 Bethany Bristow, dropped off on the way to the museum
I've had this weird reaction to her art since coming across it (in a switch, it was sometime after we had met). Bethany Bristow's messy alien-organic sculptures attracted and repelled me at the same time, and I even forgot that this response usually meant that I was likely to end up liking a work, or a body of work, very much.
I now like it very much indeed.
She has work spread throughout the current PS1 Greater New York 2005 show, all of it placed as if it were something waiting to be cleaned up. But nothing worked so well for me as this image I saw in a link on an email she sent out this afternoon. Maybe it's the daylight, maybe it's the space. It's a great photograph, the piece is perfectly installed and I can't really blame the artist of a guerilla installation for having art inside a museum at the same time.
It's all public art, even if you may need $5 to see the stuff inside.
[image from Bethany Bristow]