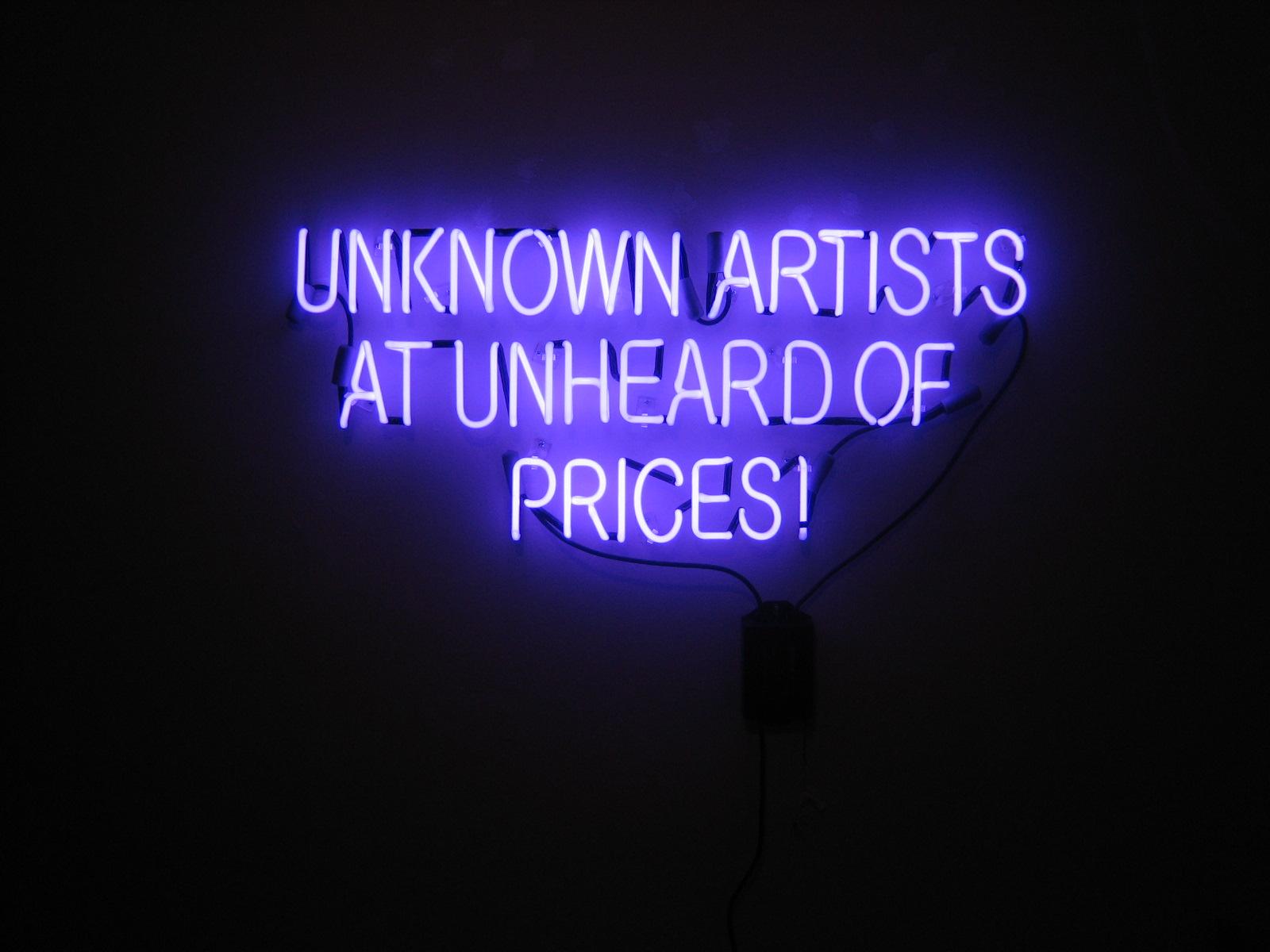 Alejandro Diaz Unknown Artists at Unheard of Prices 2006 purple neon sign 24" x 36" [installation view]
I'm drooling.
Alejandro Diaz attached this [sad/happy?] image to an email greeting this morning and I couldn't resist broadcasting it further. It also gives me a device for reminding myself and anyone reading this that the message of this piece is still valid, and in a new age of hype and price inflation it's more exciting than ever.
There's plenty of "affordable", cheap or even free art by "emerging", underknown or even secret artists still out there waiting to be discovered and picked up by intrepid patrons and impecunious collectors. I don't know the price of this one, but it's an edition, so at least the cool message could potentially keep several people warm.
More on this subject, including "less than the price of a movie ticket", here and throughout the archives of this site.
More on Diaz here, here and here.
[image from the artist]