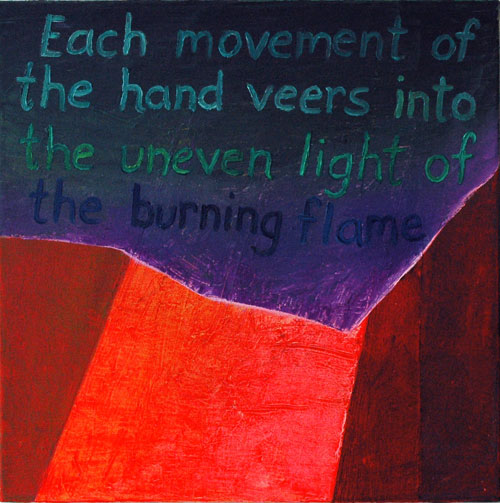 Mira Dancy Burning Flame 2007 oil on canvas 16" x 16"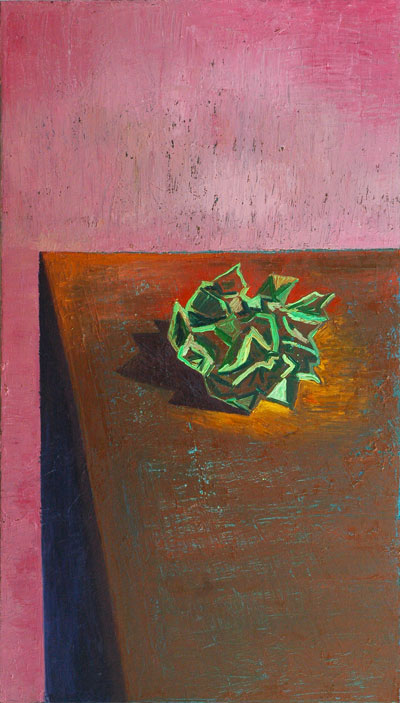 Mira Dancy Tall Table 2007 oil on canvas 42" x 24"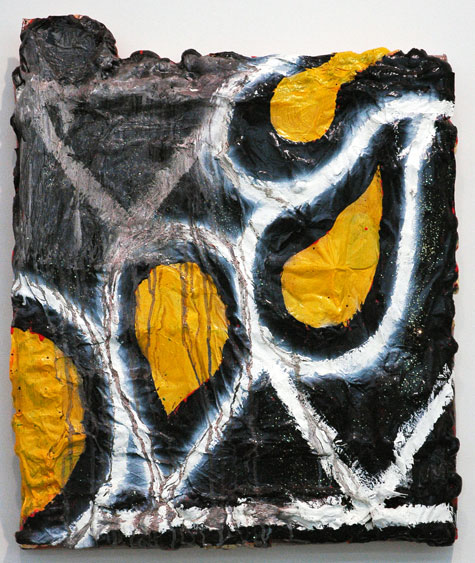 Chris Martin Untitled 2005-2007 mixed media, insulation foam on wire mesh 32" x26.75' [installation view]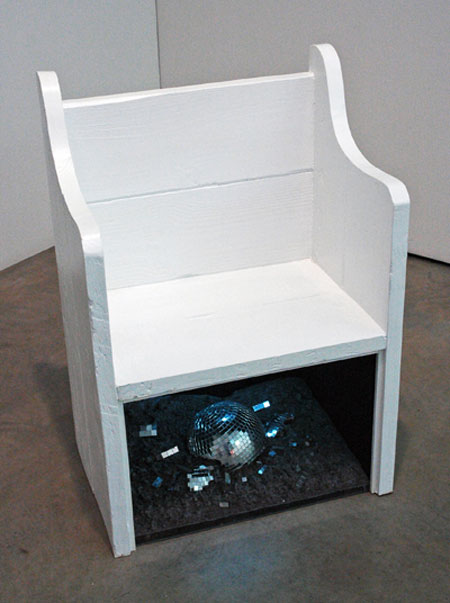 Eric Heist The Kingdom is Inside You and Outside You (From Interfaith Center) 2005 mixed media 40" x 20" x 26" [installation view]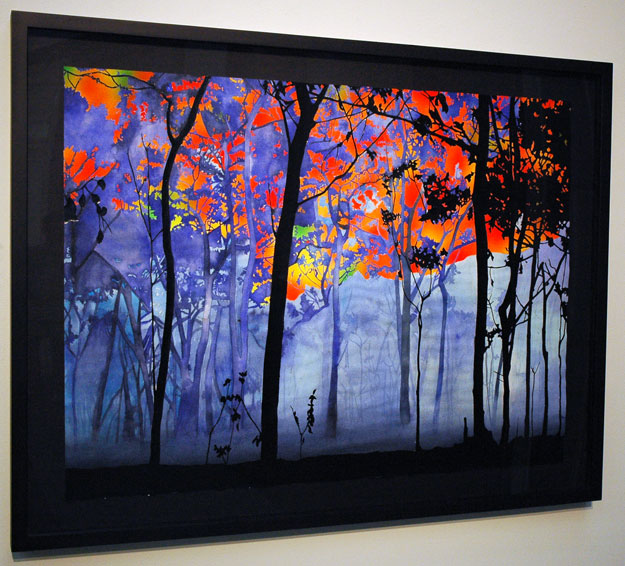 Aaron Williams Are We Dead? 2007 watercolor, enamel and spray paint on paper 27" x 34.5" [installation view]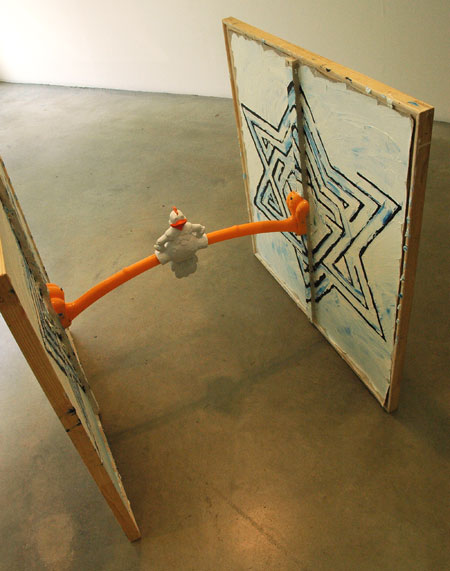 Mike Cloud Chicken with Two Stars of David 2005 oil on linen with toy from children's game 39.25" x 37.75" x 40" [installation view]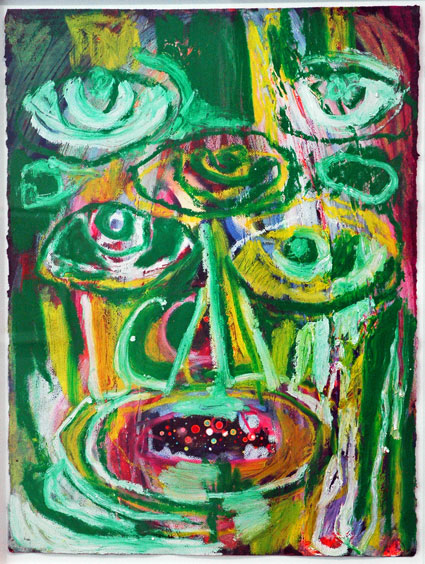 Andrew Guenther The Slap of Bird Shit on Wet Pavement (green and yellow) 2006 acrylic and oil stick on paper 30" x 22.5" [installation view, of work inside frame]
It's been a while since Mid-Chelsea looked as exciting as it does right now. I just counted nine "TOP PICKS" on ArtCal, and seven of them are Chelsea galleries; that may be a record. I suspect it has something to do with the fact that a number of artists are currently making an appearance there who have not previously been associated with our far-west-side, grown-ups-art scene. Barry and I headed west for a few hours this afternoon and much of the time it felt like we were actually visiting Williamsburg or the Lower East Side - except that our local big-deal galleries can afford excellent air conditioning, their market being rather demanding.
We encountered our first stash of treasures at "Unfathom", the beautiful Max Protetch group show curated by the artist Aaron Williams and Stuart Krimko, the gallery's Director of Exhibitions. The artists are Cameron, Nicolas Rule, Saul Chernick, Gary Stephan, Jessica Dickinson, Chris Martin, Byron Kim, Andrew Guenther, Alfred Jensen, Mira Dancy, Rico Gaston, Marc Handelman, Eric Heist, Katherine Keltner, Mike Cloud, Ed Blackburn and Aaron Williams.