A few footnotes to my earlier post on the architecture of the New Museum: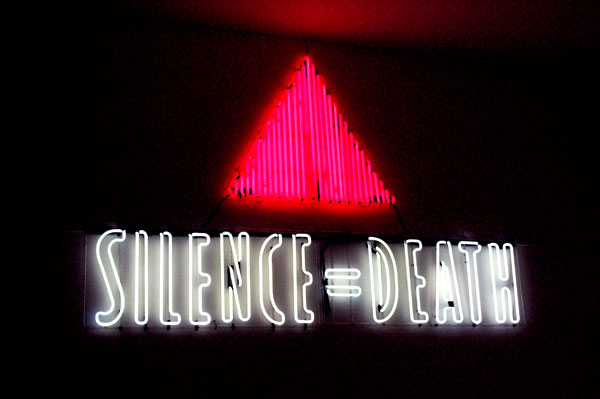 This piece was my favorite continuing thing in the old New Museum, where it hung near the front door for years. This ACT UP/Gran Fury neon icon is now part of the Museum's permanent collection. It's been installed on the landing of the beautiful stair which descends through glass railings from the lobby floor to the level below, where the theater and Jeffery Inaba's installation, "Donor Hall" can be found.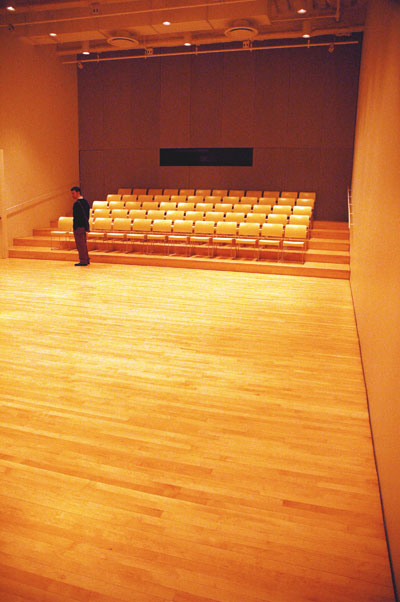 The theater in the basement looks like a minimalist high school gymnasium, but there are no hoops and no painted floor; this one is for the art and theater fags. A simple full-height movable curtain hung on a ceiling track can be snaked around the stage area to create either a proscenium or a backdrop.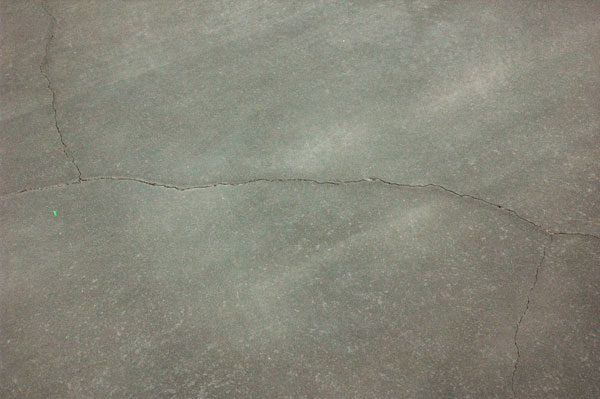 During the press preview on Thursday Barry pointed out this crack in the floor of one of the galleries. I said something about the need for expansion joints. Now I'm not so sure our assumptions were correct. Maybe we didn't get the press packet the NYTimes got, because their architecture critic, Nicolai Ouroussoff, was able to write, "That effect [a hint of mystery] is reinforced by the rawness of the spaces — exposed beams, painted white walls, cracked concrete floors [my italics].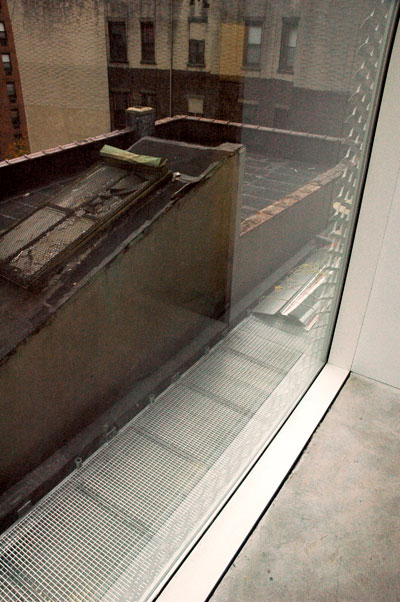 The window on the landing of the long, east-west staircase showcases a skylight in a gallery below and suggests the rich historic complexity of the neighborhood.