just four of the works available at the Momenta Art raffle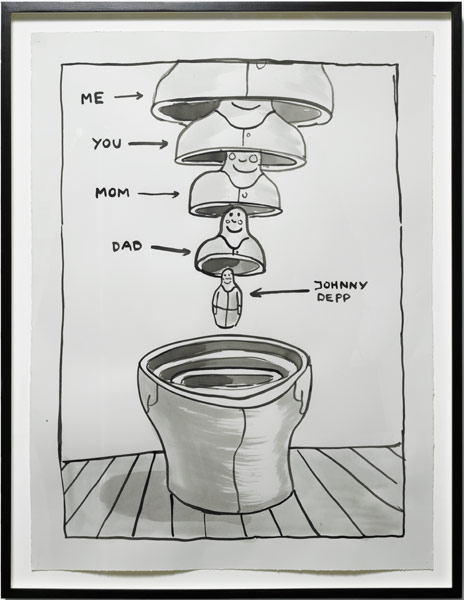 an Olav Westphalen acrylic on paper, one of the works being auctioned
Tomorrow night is the Momenta Art annual benefit party, which includes a raffle and a live auction. The event will be in Manhattan, at White Columns (320 West 13th Street, entrance on Horatio Street). The live auction starts at 5pm. The raffle begins at 7.
This artist-run non-profit space is absolutely as good as they come; they totally deserve and definitely can use our support, and after having stopped by today I can't say enough about the curatorial quality of the art available to those who will be able to rise to the occasion.
A $225 ticket gets two people in for free food and drink, and you get to go home with a work of art as well!
The number of tickets is limited by the number of works available (approximately 140), and as of this writing at least, there are still slots available. Go on line here to get one or more tickets, or call the gallery at 718-218-8058.
To attend the party and auction without participating in the raffle, entrance for two is $100 and tickets can be purchased here.
Even if you can't make it to the scene inside the White Columns space, where the works are now on display all day tomorrow and where the event is being held, you can still order tickets and arrange for a proxy to make your selection from among the items in the raffle.
[image from Momenta Art]