This is the kind of show in the kind of space which just might save Chelsea from SOHOification. A lot of us want to be surprised and excited in between too many sessions nodding at the almost predictable and the pretty slick - even when much of the predictable and the slick is also very good.
Exit is an exciting and very young and very shy, skateboarding and bike-culture-centered, Chicago-graduate-art-school-dropout, Brooklyn artist interested in fashion and birds, with a particular and very fashionable obsession with bird flu. All of the beautiful drawings in the current show at Magnan Emrich Contemporary on 28th Street deal with the impact of the long-predicted epidemic upon a world dominated by Miuccia Prada, Anna Wintour and their peers.
Very cool stuff, and totally infectious.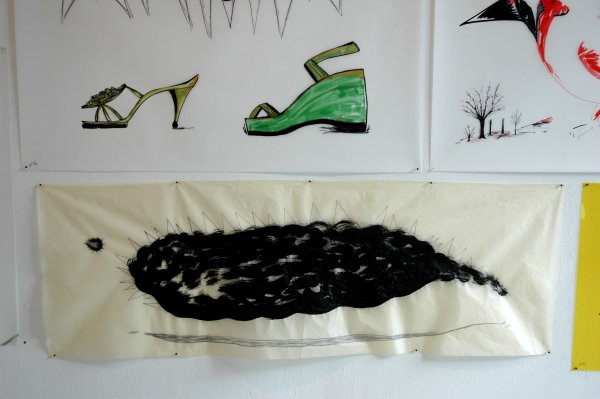 [installation view of a portion of the gallery's East Wall]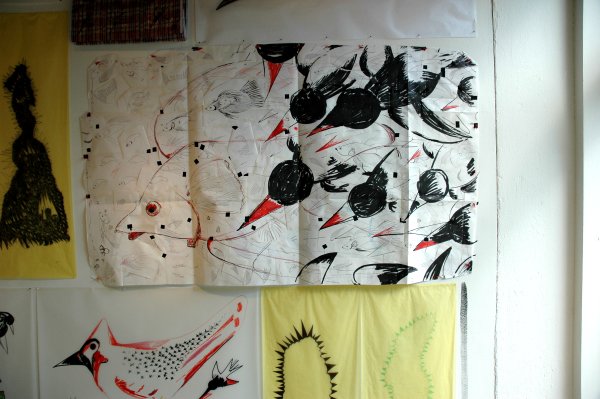 [installation view of a portion of the gallery's East Wall]


[detail]