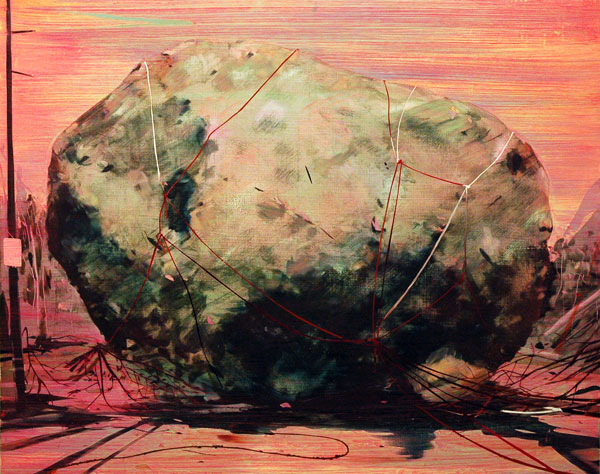 Jules de Balincourt Untitled 2007 oil and enamel on panel 27 " x 34 "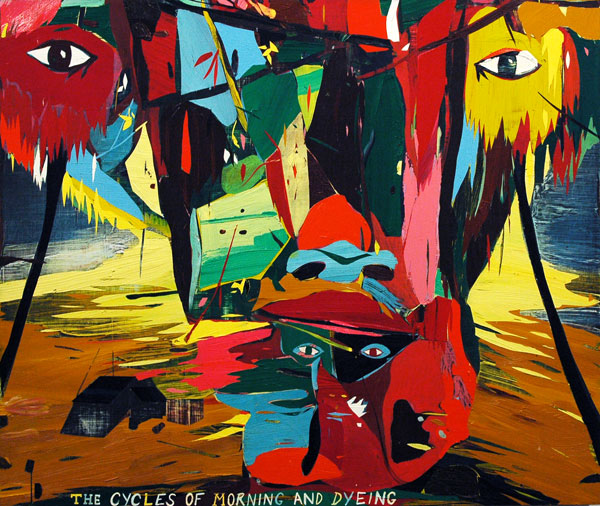 Jules de Balincourt Cycles of Morning and Dyeing 2007 oil on panel 32" x 38"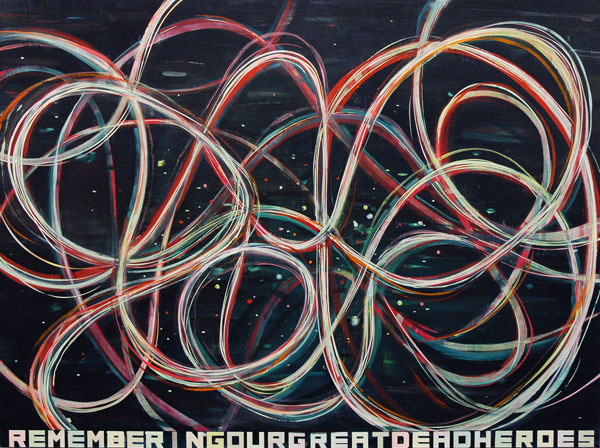 Jules de Balincourt Remembering Our Great Dead Heroes 2007 oil on panel 36" x 48"
The huge crowds at the fall gallery opening receptions will make my comments about the work being shown somewhat equivocal at times, and Jules de Balincourt's exhibition at Zach Feuer, "Unknowing Man's Nature", is the first example. I've really liked the artist's work since first seeing it in the gallery's early, rudimentary office space not long before the artist's first show, and Barry and I are delighted we were once able to afford the painting we saw then. We brought it home to enjoy and it's provoked us every day since.
I suppose that since I'd already seen so much of his work I thought I should be prepared for a surprise this time. Maybe it's just me, but I was expecting, well, that I'd see work I hadn't expected. So once I got into the gallery I guess I may have been slightly disappointed not to have to stretch a bit more. Still, it was a packed opening, and subtlety always has a hard time competing with a general merriment, so I'm definitely going to have to approach these paintings again, this time with the distraction of fewer friends and strangers.
But as I going over the several images I'd gathered last night I have to say that they look very good on their own terms, and I'm thinking: They're going to grow.
I confess I'm already very fond of the first painting I show at the top.
NOTE: I woke up this morning, Saturday, thinking about one of the images I had uploaded above; I've now substituted "Remembering Our Great Dead Heroes" for "Not Yet Titled" because I was unhappy with the quality of my photograph of the latter]