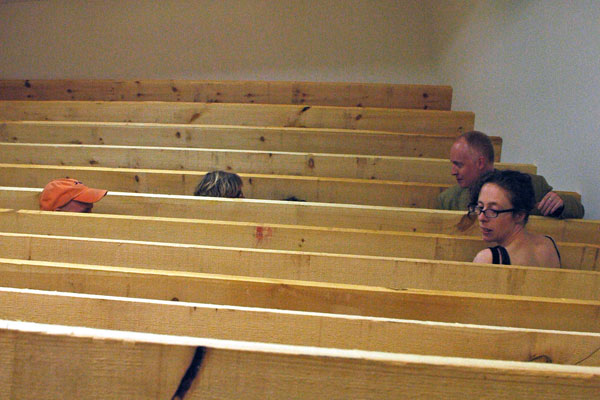 detail of Thomas Lendvai's site-specific sculpture, "Between Pain and Boredom"
I doubt that any gallery installation in the city rewarded visitors with as much fun on Thursday night as that of Thomas Lendvai at Winkleman.
It was a hit opening night. Everyone left smiling, and there were images all over the blogosphere the next day. To understand what we're all talking about, you really had to be in the gallery, but not only that, you had to enter into the construction itself. Of course the production continues for another month, so there are still plenty of chances to check it out. Bring friends; the performance is even better with a crowd.
And make sure you let you eye and your head follow all the artist's elegant swoopy planes through and beyond the gallery walls themselves.