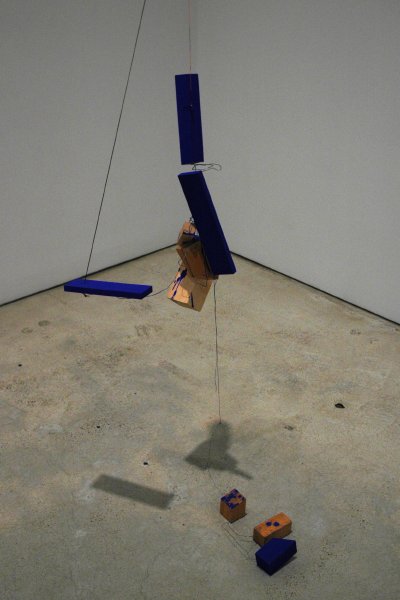 Joel Shapiro Untitled 2006 wood, casein and wire 66.5" x 23" x 23" [large detail of installation]
Perhaps not surpringly, it's not all painting.
Cheim & Read's brilliantly curated and brilliantly mounted friends of Soutine show, "The New Landscape/The New Still Life: Soutine and Modern Art" includes sculpture as well as painting. You may have already heard the superlatives of all the critics, so I'll only say here that I thought this show worthy of every one of them.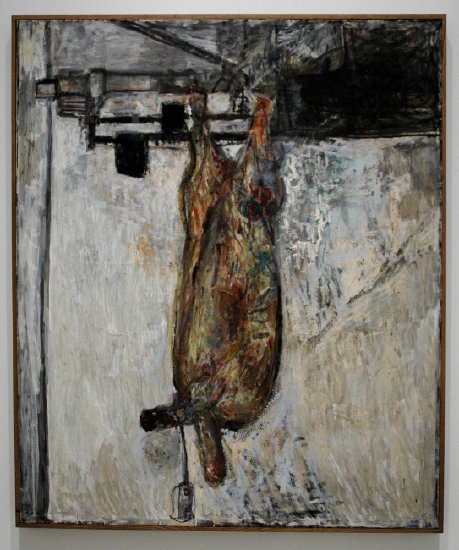 Gandy Brodie Meditation on a Kosher Tag 1963 oil on canvas 71.25" x 60" [installation view]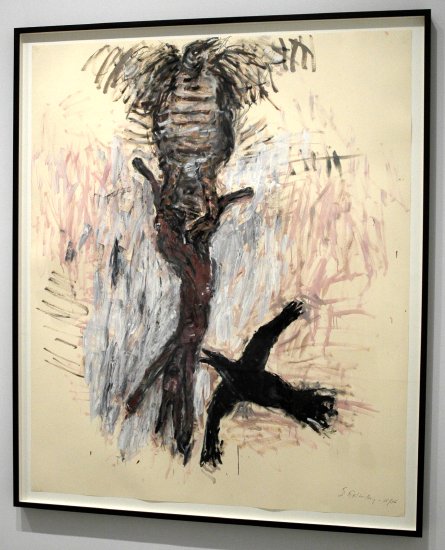 Susan Rothenberg Untitled 2005 graphite and oil on paper 77.5" x 58.75" [installation view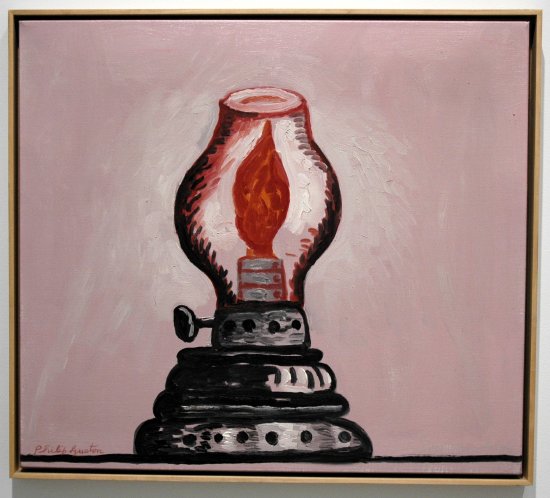 Philip Guston Lamp 1979 oil on canvas 32" x 36" [installation view]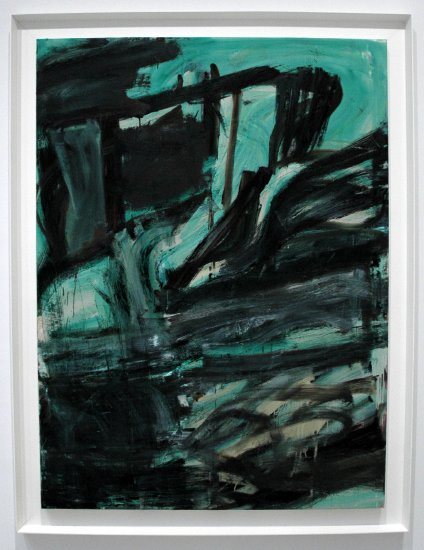 Louise Fishman Green's Apogee 2005 oil on canvas 88" x 70" [installation view]