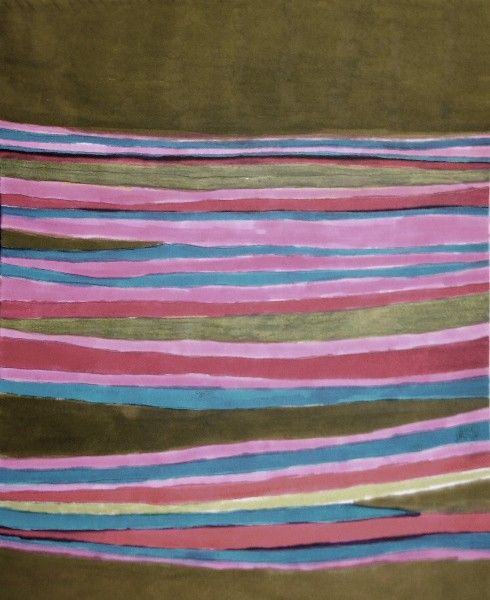 Michael Cambre's sketch of Ann Pibal's FLMNCO at PS1's show, "Greater New York 2005"
Five great new [color!] sketches have been added to the "Free the Art" gallery. I've also added a separate link to the on-line exhibition at the top left of my home page, to make it easier to locate.
All five of these drawings come from Michael Cambre. Yes, anyone can submit as many as she or he wishes. After all, this initiative is all about making other people's art visual, even if the process means that sketchers get their own images published - along with an appropriate link whenever I can find one.
You guys have five more weeks to visit the show in Queens with your sketch pads. There are still some 150 artists undocumented here. "Greater New York" closes September 26, when much of their art disappears from public view, perhaps indefinitely, and possibly forever.
Free the art!
For anyone only joining this conversation now, this "Free the Art" project is about helping to make visible hundreds of pieces of contemporary art to which the Museum of Modern Art seems to have been doing its best to limit viewing access. The works in the current show at PS1, which is MoMA's child, are not even listed, either at the museum itself or on its website; of course that also means there are no images on line either, and visitors are forbidden to photograph anything whatsoever. Oh yes, a big museum book has been promised, but it's not here now, and it's certainly not going to be free.