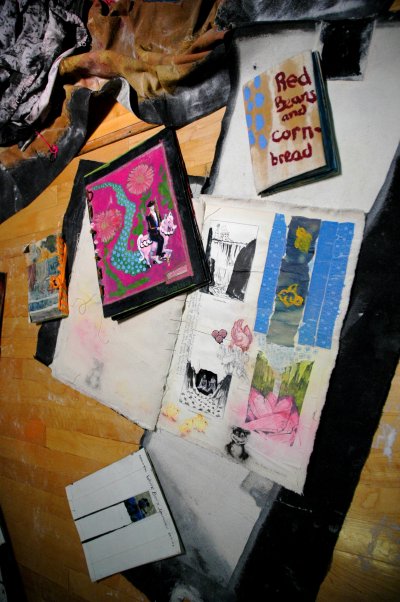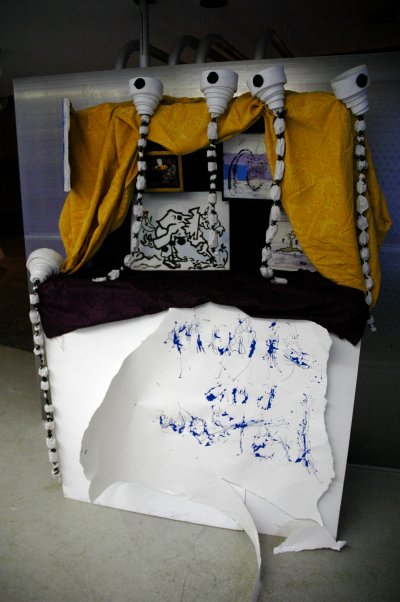 two views of an installation by Robert Moore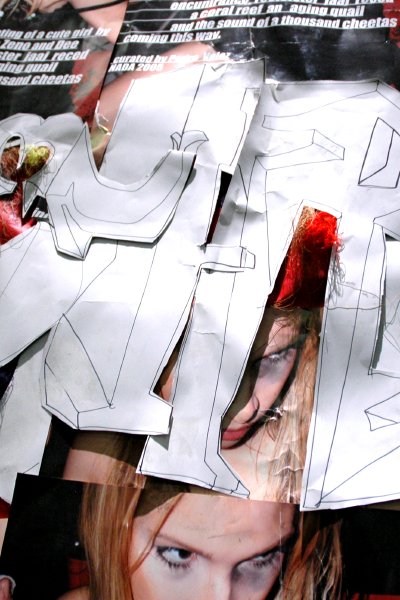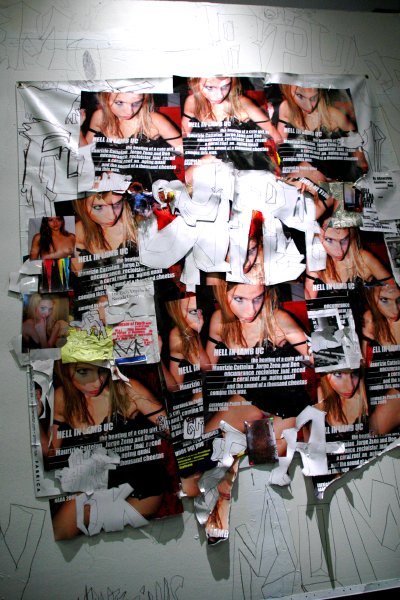 a detail and a larger detail of an installation by Pedro Velez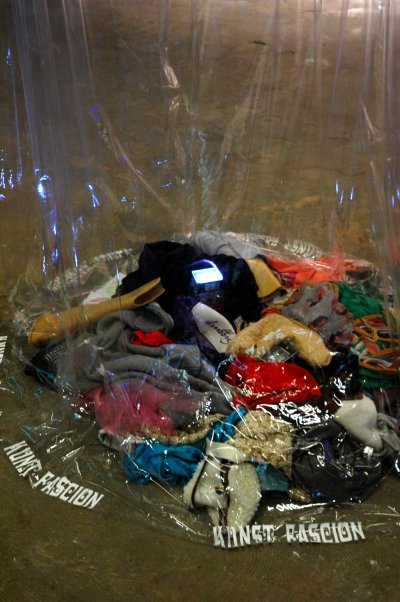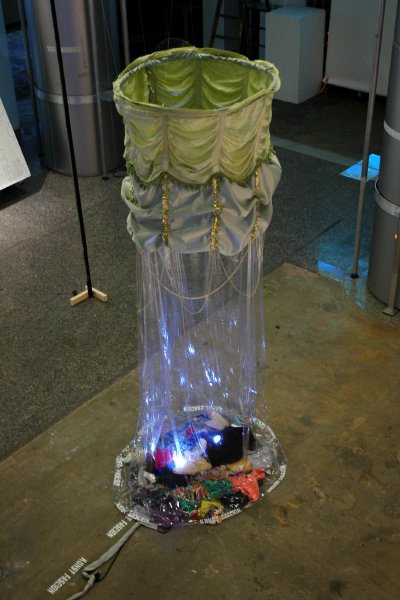 a detail and a large detail of a work by Mariana Saldana
Because this terrific show closes tomorrow, Saturday, at 5 and because I still have to put a meal together tonight, I thought it was more important to get a few images up on the site than to write anything more than an encouragement to go see the current Lower Manhattan Cultural Council Swing Space at 15 Nassau, just above Wall Street.
Randall Garrett is the curator and the show, "manic and wasted (fragile flower underfoot)," includes work by Eric Doeringer, Mariana Saldana/Kunstfascion, Robert Moore, Teresa O'Connor, Paul Slocum, Donna Huanca/Rua Minx, Pedro Velez and Jason Villegas.
I may be able to elaborate a bit on my enthusiasm tomorrow.