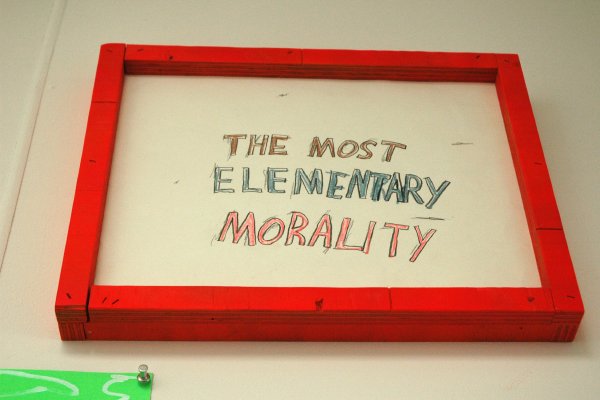 Peter Corrie Untitled 2006 one of a suite of drawings, some with artist's frame, from "No Time Swan", mixed media, various sizes [installation view]
"Dangling Between The Real Thing And The Sign In The Window", the group exhibition which Barry and I curated this month, continues at Dam, Stuhltrager through November 13. The latest news is that the show now has a dedicated website with images (via flickr) of all the works included and information on all of the artists.
Older news, which should be welcome to adventurous and impecunious art fans but still only familiar to those who have already visited the gallery and looked at the checklist, includes the fact that there are unique pieces available for as little as sixty dollars - "UNKNOWN ARTISTS AT UNHEARD PRICES"
Note: We've just added to the site some additional, detailed images of some of the works.