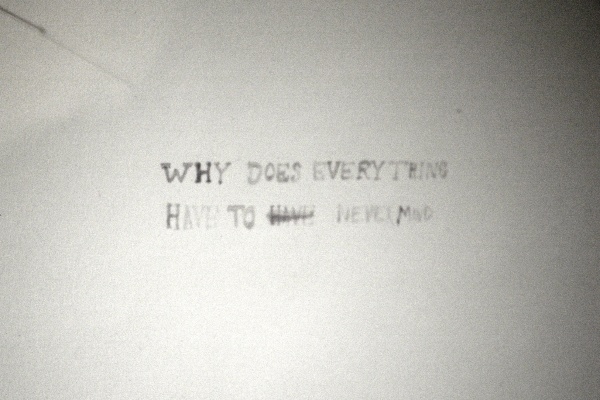 a small, faint, almost painfully sad drawing by Vivienne Griffin, from the show "Every Last Day"
There were a number of interesting gallery openings in Chelsea and elsewhere on January 11. We had tickets for a 7:30 performance in SoHo, but we still might have been able to make a number of shows before heading further downtown. We decided instead to visit perhaps the least obvious opening, that for a show called "Every Last Day", at the current, storefront location of Chashama, just off Times Square. We weren't disappointed.
The exhibition was mounted by an expanding collective of inventive artists called Dos Pestañeos. The show is called "Every Last Day". I want and expect to see more from these people, whether together or otherwise.
The last day of the show is February 28.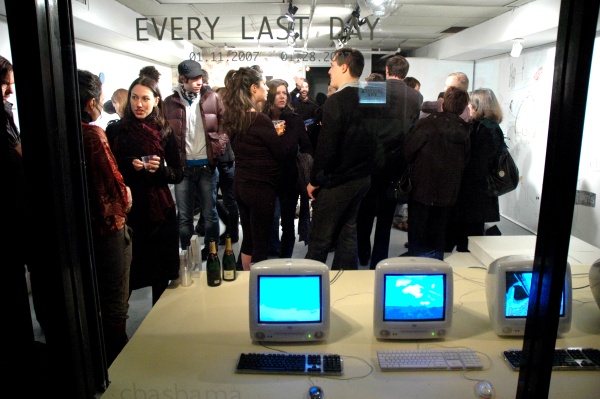 the reception crowd, mixed together behind work by Alex White with Lori Scacco in the window, as seen from the busy W. 44th Street sidewalk at 6 pm.