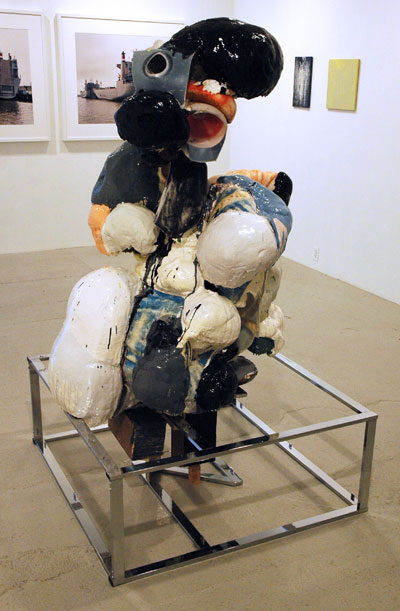 Mark Schubert Merry-Jo 2007 epoxy resin, plastic lawn ornaments, chrome table, foam and enamel, approx. 69" x 40" x 42" [installation view]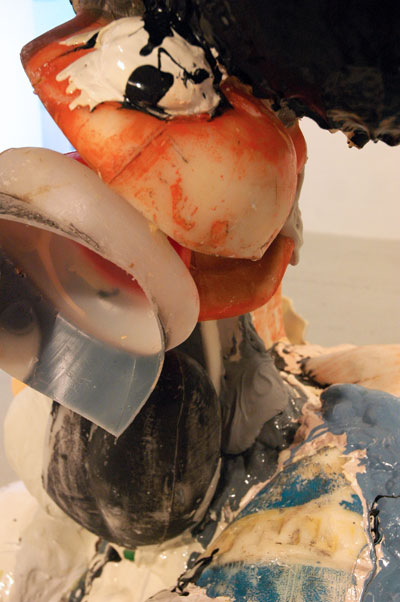 [detail]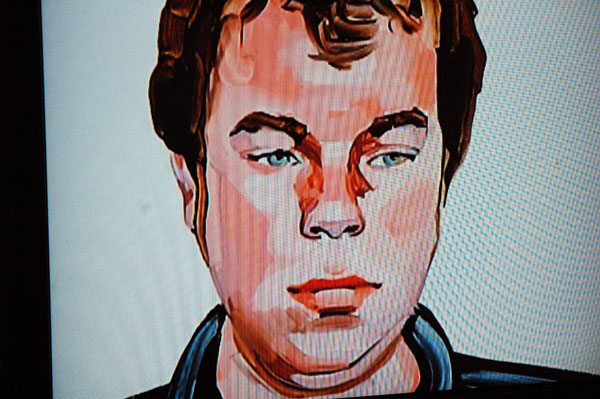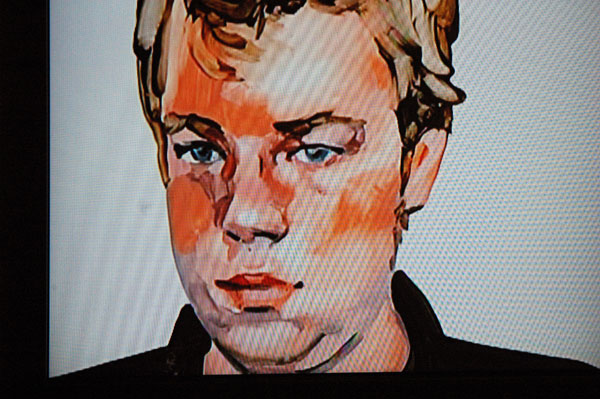 Joey Fauerso If I'm Thinking I'm Probably Feeling 2006 video: 35-second looped animation made from 454 oil and acrylic paintings [two stills from installation]
I'm not surprised that one of my favorite things in the show is Mark Schubert's piece, or that it was already marked sold when we arrived at the gallery one week after the show opened. I'm talking about "Merry-Jo", Schubert's large sculpture occupying the physical center of the current exhibition, "Famous Adults as Children, Famous Children as Adults", at Monya Rowe. Maybe it's spoiler, but I'll tell you anyway: The major elements of this sculpture started life as a plastic Mary and Joseph.
I was also fascinated by Joey Fauerso's "If I'm Thinking I'm probably Feeling", a half-minute video animation assembled from hundreds of individual paintings.
The show was curated by José Lerma, and besides these works by Schubert and Fauerso there are excellent pieces by Evan Gruzis, Christopher McNulty, John McKinnon, Brendan Mulcahy, Jesus Bubu Negron, Joe Pflieger, Andrew Rogers and Chemi Rosado Seijo.
The press release states simply that the installation "examines themes of repetition, replication and the reformulation of existing works and ideas". What a strange idea: a curatorial concept which doesn't end up stuck in the ordinary art fan's throat.