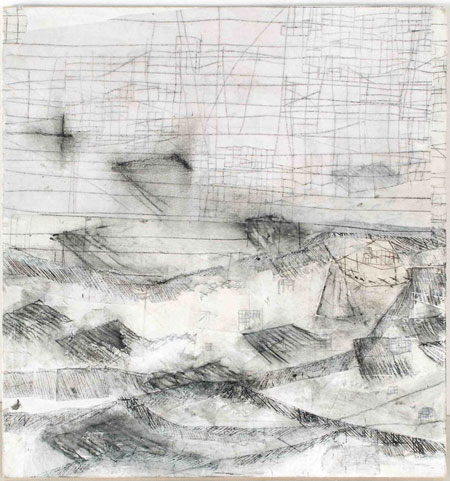 Beka Goedde Replacement (study) 2008 etching, pencil on panel 10" x 9.5"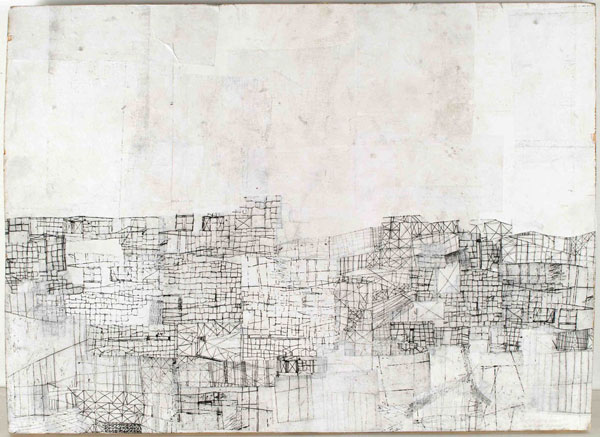 Beka Goedde Resettle (study) 2008 etching on panel 18" x 13"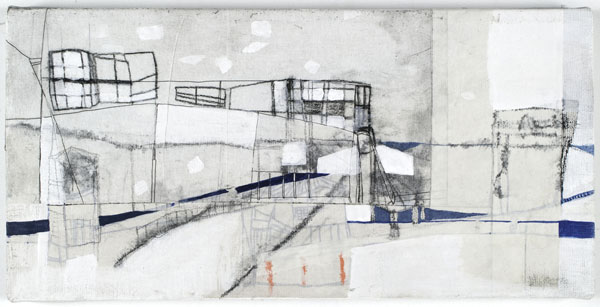 Beka Goedde Watershed collection 2007 paper and pencil on canvas 6" x 12"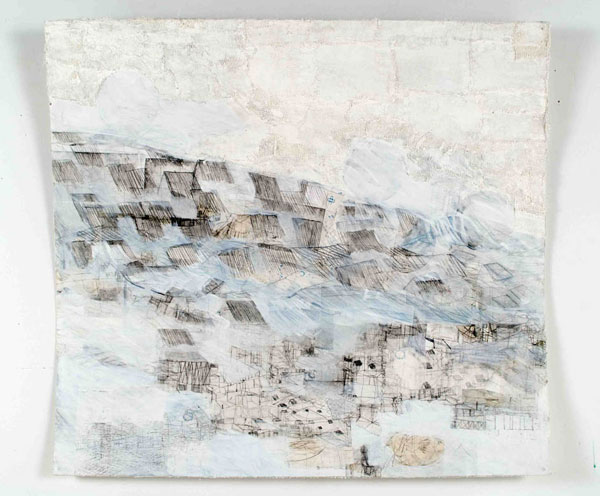 Beka Goedde For the destruction of successive suns 2007 plaster gauze, etching,
pencil, gouache on panel 28.5" x 31.5"
Thinking they looked just as mysterious and almost as tactile as cuneform texts on stone and still as delicate as the lines of an early Chinese landscape scroll, a collection of Beka Goedde's stunning etchings pulled me into Glowlab's space at the Bridge Art Fair last month.
I had already made this allusion to texture or touch, first in my mind then and just now in the rough draft of this entry, before I actually took a look at the gallery site. There I read that as an undergraduate at Columbia Goedde had concentrated on Behavioral Neuroscience and Philosophy. The note further explains:
Her thesis work focused on the sense of touch, specifically a non-dualist way of conceiving of the space of one's body and the space surrounding oneself, on both a phenomenal and neurophysiological level.
Wherever it comes from, the work is really beautiful, and it just keeps on going on, in space and, it seems, even in time.
Some of the drawings are very small, but these are no less complex or seductive than the larger pieces; in fact they seem even more so. I like the more abstract pieces, and that's what I'm showing above, but abstraction here seems to be no more than a light gloss; these elegant etchings feel barely any remove from whatever material things may have inspired them - or not.
There are more images here on the gallery site.
[images from Glowlab]