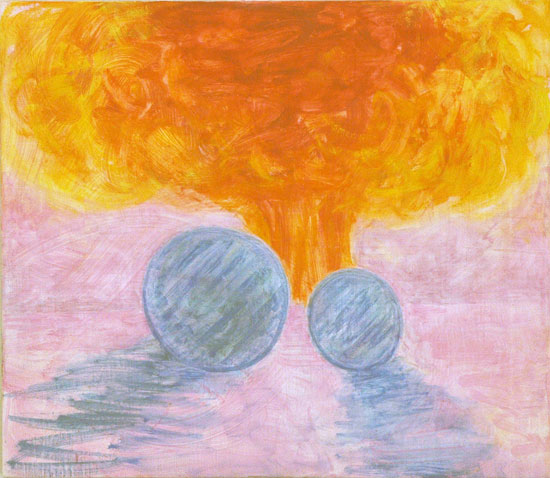 Scott Reeder Nickel & Dime (End of the Road) 2009 oil on linen 26" x 30"
This is another excellent show closing this week, although in this case there are two days left. Scott Reeder's "Painter, now at Daniel Reich, is scheduled to remain up through Saturday.
It's worth a trip. If there are any doubts, a skim through the press release might dispel at least some of them, especially for those not already familiar with Reeder's work:
Reeder's virtuoso mixture of functional humor, painterly skeins and readily encyclopedic vocabulary gleans from art history to articulate something resolute and wonderfully "out-of-style" in this exhibition.
Or not:
Reeder conveys real fear and the anxiety of somehow failing the airport baggage check. Reeder's bread and butter paintings pertain to need, an instinct further emphasized by the nourishing materiality of his brushwork.
In any event, once the work has been seen this extravagant prose may seem to have been both a draw and a suitable complement to Reeder's (illusion?) of rough simplicity, or just plain irrelevant to the enjoyment of some very good pictures.
You don't have to be a history nut, although you'll have even more fun if you are.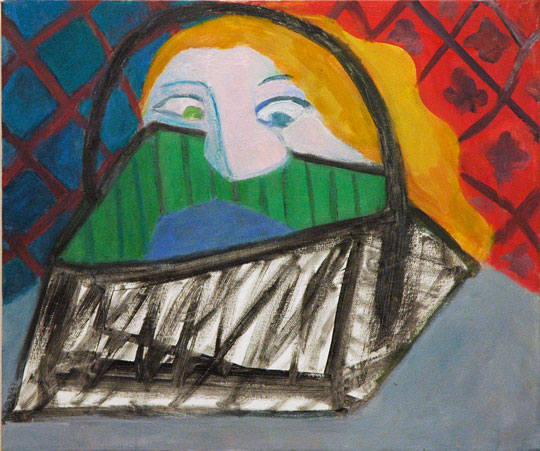 Scott Reeder Cubist Cokehead (Woman with Purse) 2009 oil on canvas 24" x 20"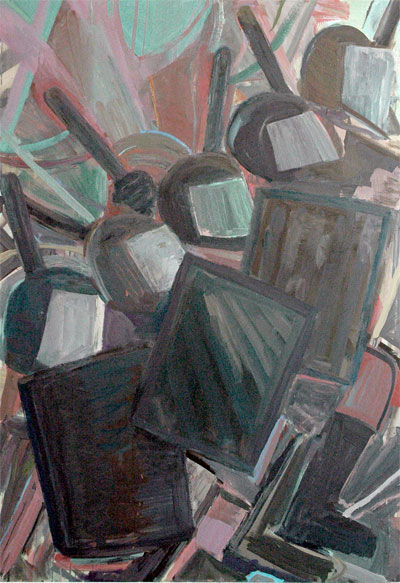 Scott Reeder Cops Ascending Staircase 2009 oil on canvas 50" x 34"