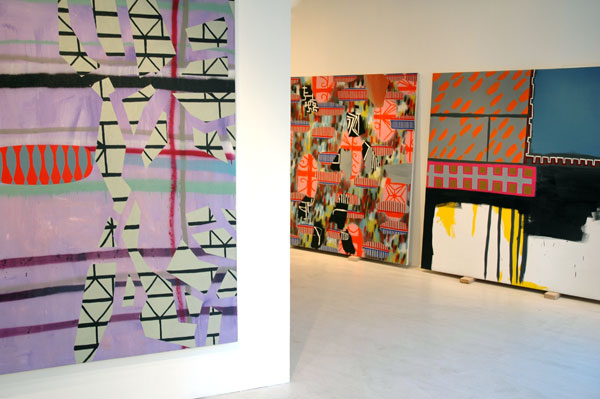 Ludwig Schwarz [large detail of "The Four Seasons (Season Premier)" installation of four works, each untitled 2006 oil and enamel on canvas 72" x 72"]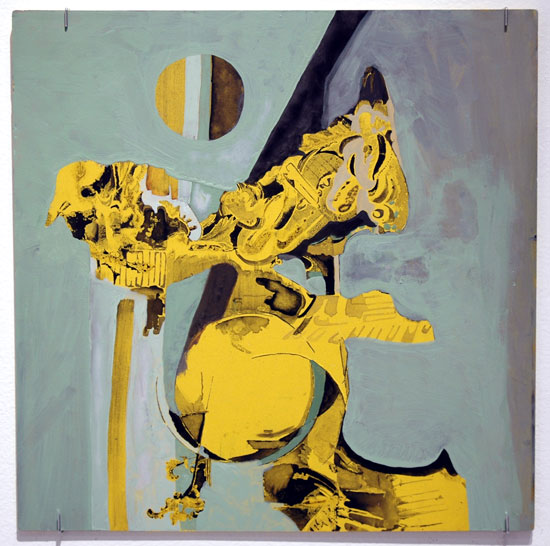 Marjorie Schwarz Untitled 2006 gouache on linoleum 12" x 12" [installation view]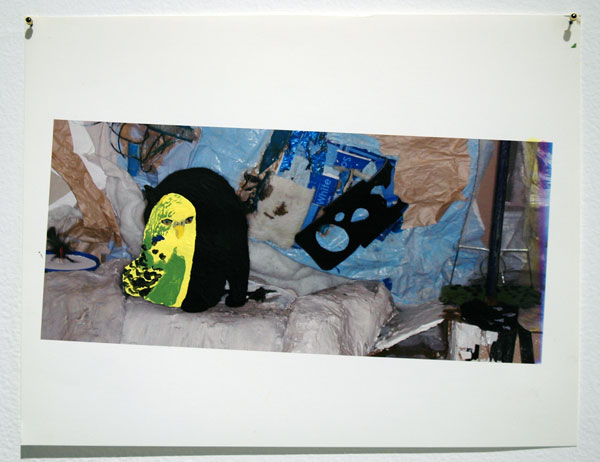 Marjorie Schwarz Untitled 2006 gouache on digital print 8" x 10" [installation view]
I think this is a gallery to watch.
What am I saying?
Maybe I mean this is a gallery I'm gonna watch.
So maybe you don't have to.
Maybe I'll get back to you on this.
Meanwhile, demonstrating that no one should depend on this site for sufficient notice even of stuff I really like, I'm only now uploading a few images from a double show which closed three days ago at Clayton Sean Horton's SUNDAY gallery.
The paintings in the main space were by Ludwig Schwarz. Marjorie Schwarz showed drawings and collages in the project room.
SUNDAY is a neat and very welcome little space in the Lower East Side on Eldridge Street and I was excited about it even before learning that Jacques Louis Vidal has been asked to fill the main room in a show opening June 21. Vidal was in the show Barry and I curated last fall at Dam, Stuhltrager.