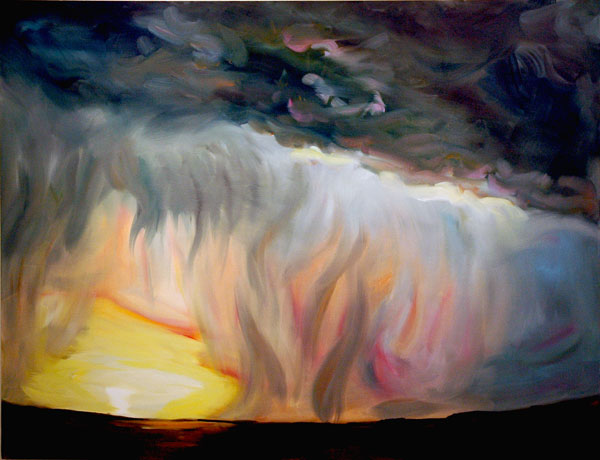 Joy Garnett Storm 2006 oil on canvas 60" x 78"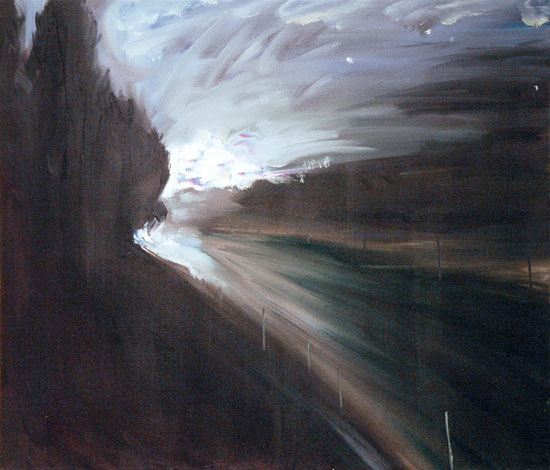 Joy Garnett Road 2007 oil on canvas 30" x 35"
Regular readers of this blog already know how much Barry and I think of the prolific and innovative painter Joy Garnett, who continues to re-invent and re-ignite the found contemporary pictorial world. Garnett has two oil paintings in "Greener Pastures, Permanent Midnight", a beautiful small group show at Moti Hasson which continues until September 1. They're both terrific, but the smaller and darker work, "Road", is equally as dazzling as the larger and more fiery, "Storm".
The other artists in this spare installation, curated by Ingrid Chu, are Dike Blair, Franklin Evans, Emilie Halpern, and Katie Holten. Each of them would warrant a good look for their individual merits, but I only have images of two more pieces here.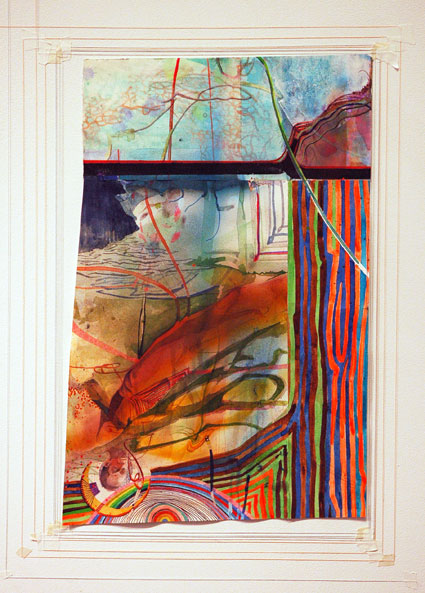 Franklin Evans FF originsoflove02 2006 ink and watercolor on paper 20" x 13" [installation view]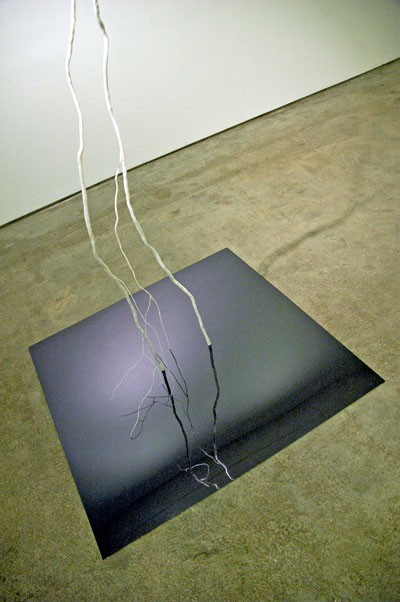 Emilie Halpern Lightning #4 2006 thermoplastic, aluminum wire and mirrored acrylic 75" x 113" x 40" [large detail of installation]