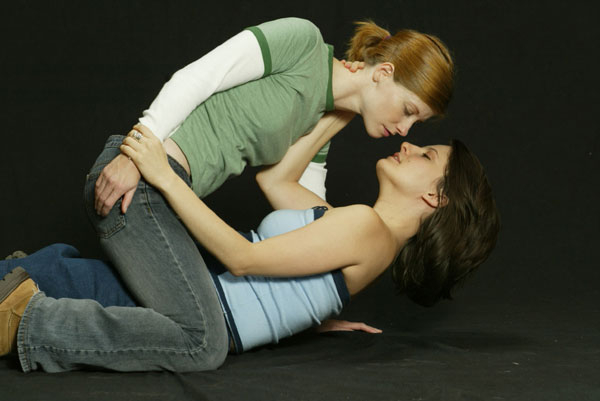 still from scene of Winter Miller's "The Penetration Play", produced by 13P in 2004
The feisty Obie-winning playwrights' collective 13P ("we don't develop plays. we do them.") is having a cabaret benefit at Joe's Pub this Sunday, April 29. Estelle Parsons, Lisa Kron and James Urbaniak will be among the participants on stage.
Tickets are $100 and include reserved seating at the 7:00 pm cabaret, with access to a post-show reception and silent auction at 8:30. There are more details are on their website, but the thumbnail below is an image of one of the auction items, Philip Pearlstein's 1984 color etching with aquatint, "Nude on Bamboo".

["Penetration" image from playscripts; "nude" image from 13P]