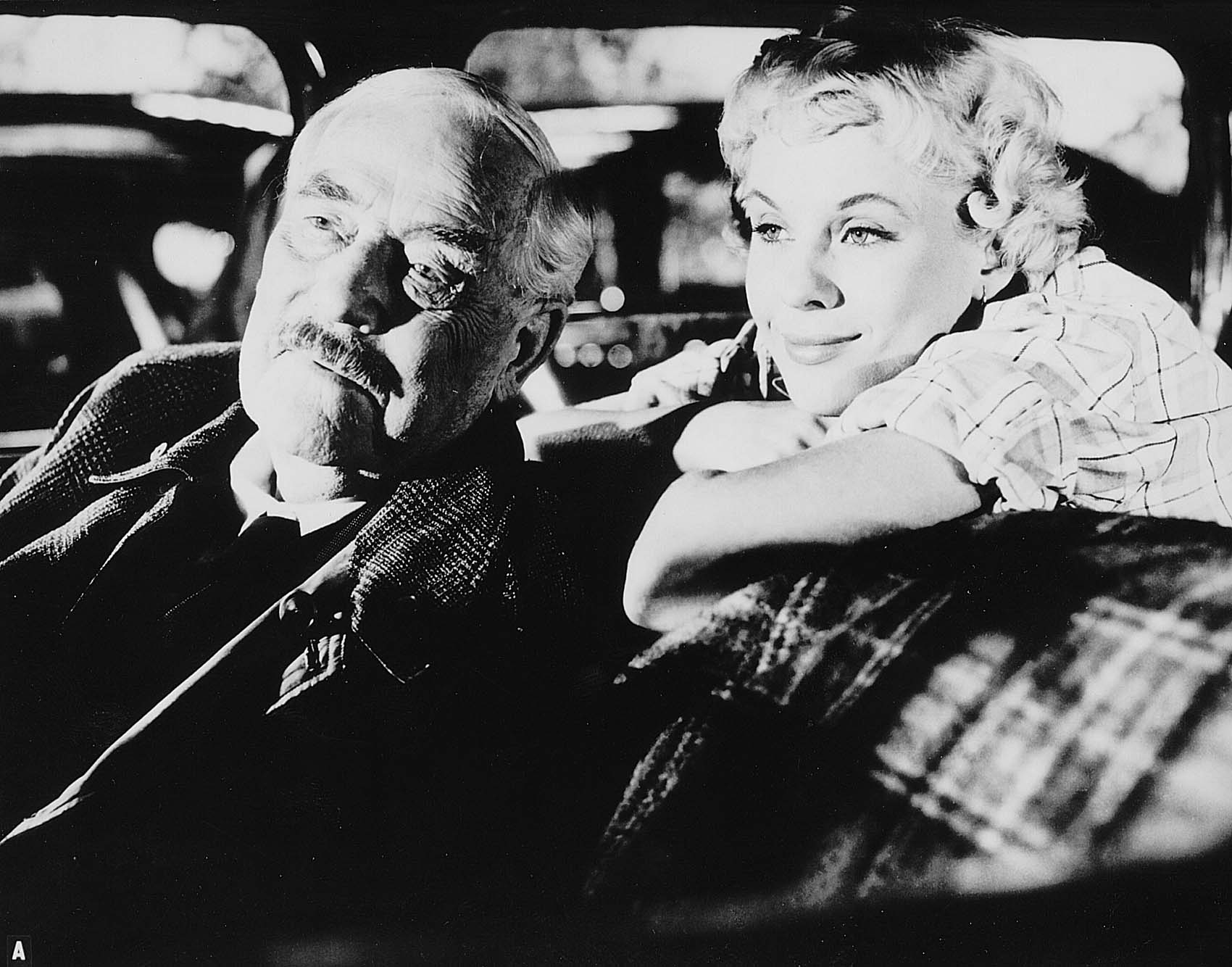 Victor Sjöström and Bibi Andersson in a still from Ingmar Bergman's 1957 film, "Smultronstället" [Wild Strawberries]
Well, of course it is. Everything is like a scene from a Bergman film.
Wow. Maybe this is not a balanced judgment, since I've been greedily devouring Ingmar Bergman's work for 50 years, but I think
this piece
by
The Reeler
's Stu VanAirsdale may be the most extraordinarily beautiful memorial to an artist that I've ever read.
[image from luebeck]